CONSTRUCTION LOANS
Turning your PLANS into REALITY
There is nothing more exciting than building a new home that's EXACTLY what you have in mind!  The process of obtaining a construction loan is a bit more complex than getting a mortgage on an existing home, but at Interface Mortgage, we have the experience and the connections to make it happen so you can just concentrate on picking out the paint and shrubbery!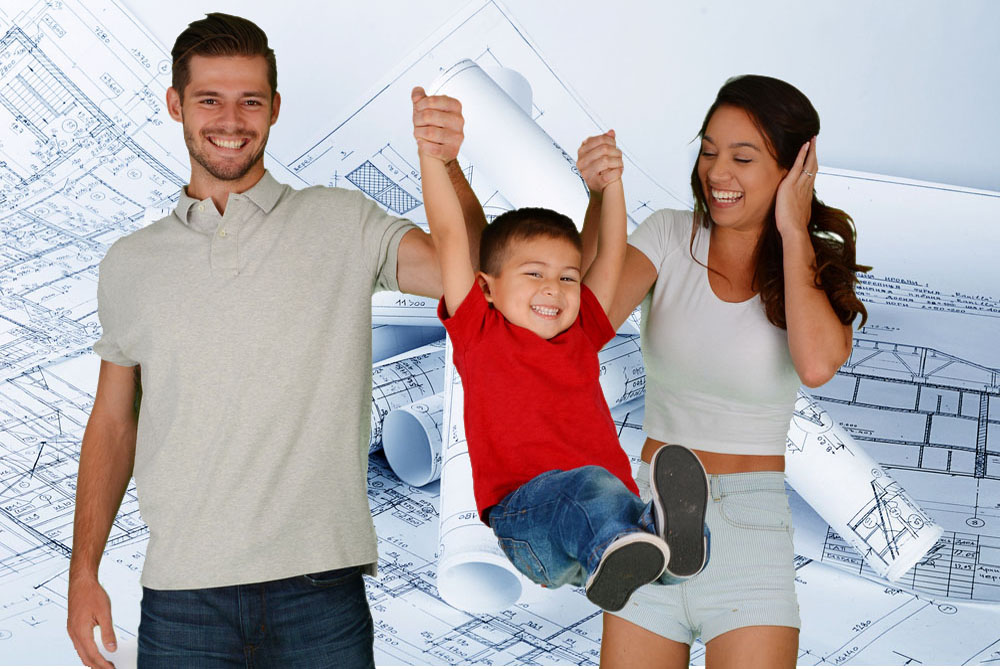 There are two basic types of construction loans:
Single Close loans finance the home and the lot and serve as long-term financing as well.  The loan is based on the value of the projected appraised value of the finished home and improved property.  The Single Close loan means you only have to go through the closing process one time, but the interest rate may be a little higher, because of the element of uncertainty that the lender has to factor in to their rates... after all, there's no house there yet!
Two Step loans are used to finance the purchase of the lot and the cost of building the home.  The builder receives 'draws' against the loan based on contract terms.  When the home is complete, the homeowner will refinance with a conventional loan.
Don't believe everything you read on the Internet.
The famous 'crisis' of 2008 was a disaster for many home builders, as they found themselves in the middle of building houses on both a speculative and contract basis and financing sources that had previously been dependable either got out of the business or became so restrictive in their policies that they were no longer practical.  One of the first programs to suffer from this situation was construction loans, and many people today still either assume or conclude from reading a few headlines that construction loans are simply too difficult or expensive to attempt.
The fact is, new home construction is great for our local economy, and construction financing is very much a part of our regular line of business at Interface Mortgage, including the availability of Zero down VA and 3.5% down FHA programs.
So bring us your plans and let's get busy!